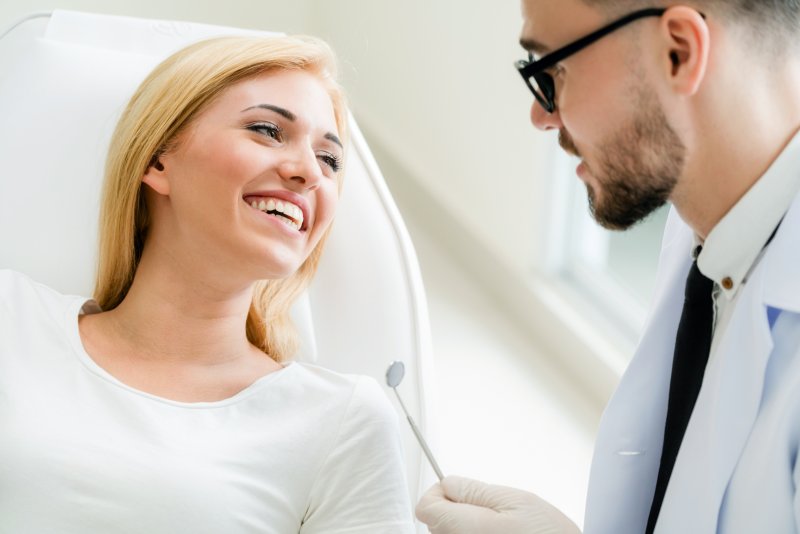 If you want to fix your tooth stains, you should get cosmetic dentistry to brighten your smile. Teeth whitening and veneers, especially, are great at treating discolored pearly whites. That said, you may not know which of the two procedures to choose. They use different methods to achieve their results, after all. Fortunately enough, however, your cosmetic dentist can help you out. Here's a summary of the differences between teeth whitening and veneers, including which option is right for you.
What's Teeth Whitening?
Per its name, teeth whitening directly whitens a smile with a special gel. Once applied to tooth surfaces, said gel bleaches your enamel six to eight shades whiter.
In general, most dental practices offer two kinds of teeth whitening: in-office treatment and take-home bleaching kits. The former consists of a one-hour dental visit, while the latter requires that you wear special trays over roughly two weeks. As such, both approaches deliver stunning results but involve different timelines. Plus, neither one causes any major discomfort.
What Are Veneers?
Veneers are ultra-thin, porcelain shells that bond to the fronts of teeth. Dentists use them to hide a wide variety of smile flaws, including stains, chips, cracks, fractures, and more. Being purely cosmetic, though, this treatment is only used on the front most teeth rather than molars.
Veneers' most notable feature is that they're custom-made. As such, they match your surrounding teeth in color, size, and shape. You can thus enjoy results that blend seamlessly with the rest of your smile!
Which One is Right for You?
When choosing between the two treatments, focus on the differences listed below:
Treatment Function – Since it whitens enamel, teeth whitening is best for extrinsic stains caused by foods and drinks. On the other hand, veneers are better for severe discoloration that bleaching gel can't handle. The porcelain shells could also address your other dental issues —including chips, gaps, or misalignment.
Treatment Process – Whether in-office or at home, teeth whitening tends to be quick. It also doesn't make any alterations to your teeth. In contrast, veneer placement takes two dental visits several weeks (or more) apart. Furthermore, it removes bits of your enamel so the final prosthetics can fit over your teeth.
Treatment Lifespan– Teeth whitening results are near-instant, but they don't last too long. They usually let you enjoy a bright smile for six months to three years. Meanwhile, with proper care and maintenance, veneers can last for 15 to even 30 years.
Before you make a final commitment, consult your local cosmetic dentist. With their input, you'll be able to find the option that's best for you.
About the Practice
Attleboro Dental Group is based in North Attleborough, MA. As led by several excellent dentists, our practice gives patients the best dental care possible. To that end, we offer preventive, cosmetic, and restorative treatments, not to mention emergency procedures as needed. Whether you need a dental checkup, dental veneers, or a simple teeth whitening, you can count on us! For more information or to book a visit, you can reach us on our website or by phone at (774)-331-0260.