Dental Patient Information – North Attleboro, MA
Getting Ready for Your Appointment
When you're fully prepared for your dental visit, everything seems to go a lot smoother. At Attleboro Dental Group, we make sure that our patients have everything they need to prepare for their dental visits. You can call us at any time to ask questions or express concerns about your upcoming appointment. Before you pick up the phone, please review the information below; it covers the basics of what you should expect and what your financial options are.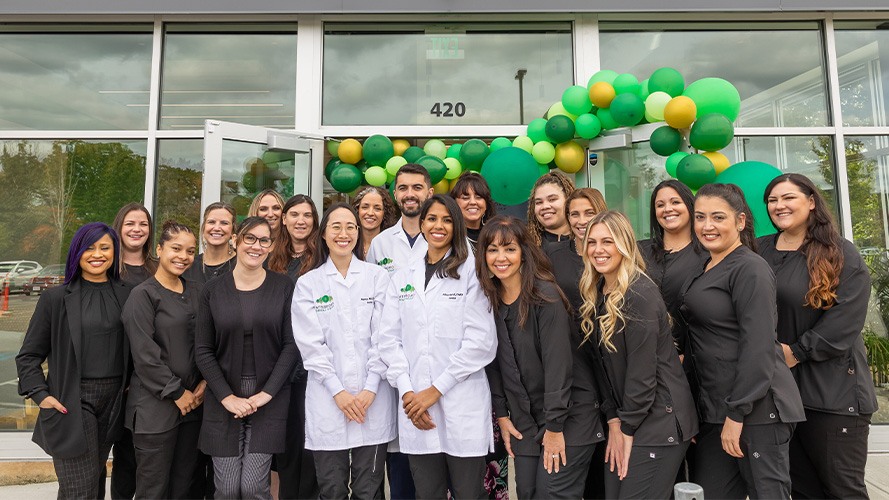 Your First Dental Visit
Our front desk personnel will greet you with a smile and answer any last-minute questions you might have about your visit. Once you've been called back to our treatment area, you can make yourself comfortable as we examine your smile, remove plaque and tartar, and ask questions about your oral health history. The next steps depend on our findings; if there's a problem with your teeth and gums, we'll let you know what options you have to treat it.
Dental Insurance Welcome
When it comes to insurance, we accept nearly all plans. Some of these providers are Blue Cross Blue Shield, Altus, Delta Dental and Cigna - to name only a few. If you have questions, just give us a call and we'll head off any surprises with a a complimentary benefits check.
Learn More About Dental Insurance
In-House Membership Program
No dental insurance? No problem! We offer a dental membership plan that is oftentimes a much better bargain than any private dental insurance. For a low monthly fee, it covers most routine dental care including emergency visits. And, if you need more extensive care like a filling or crown, you'll get a discount on all of your care that is usually larger than that provided by dental insurance but with NO deductibles, annual maximums, and other barriers that dental insurance plans are so well known for. Click here for more information!
CareCredit Financing Available
When insurance fails, financing can help you pay for your care at a rate that fits your needs and budget. We can help you apply for low to no interest CareCredit financing, which offers a number of different payment plans that let you pay a fixed, budget-friendly portion every month. With the link below, you can apply for pre approval with CareCredit right now; feel free to call if you have any questions.