Root Canal Therapy – North Attleboro, MA
Eliminating Pain By Removing the Infection
The innermost layer of your tooth (the pulp) is a sensitive area that consists of various nerves and blood vessels. When damaged or infected, it can send signals to the brain that trigger immense pain. When tooth decay is left untreated and penetrates deep into the tooth's layers, the only way to treat the problem is with root canal therapy. Our team of experts will ensure optimal safety and comfort when performing this type of procedure, effectively eliminating the pain and potential for tooth extraction. Call us today to learn if you might need root canal therapy in North Attleboro, MA.
Why Choose Attleboro Dental Group for Root Canal Therapy?
Advanced Dental Technologies Used to Pinpoint Problem Area
Experienced Dental Professionals Devoted to Patient Comfort
High-Quality Materials Used to Protect Teeth
How A Root Canal Works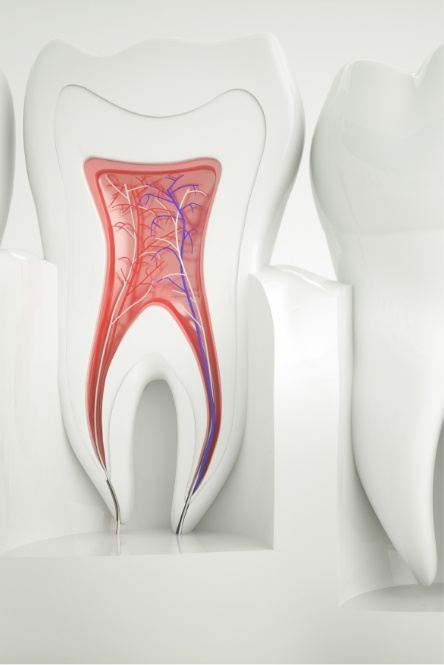 When preparing for a root canal, our in-house endodontist will first administer local anesthesia before placing a dental dam to isolate the affected tooth. Entering through the crown, we will clear out the decayed or damaged areas and remove the infected pulp. Next, our team will fill the tooth with a biocompatible solution designed to protect the interior before taking impressions for a customized dental crown.
You will be fitted with a temporary crown while lab technicians work to create your permanent one. After several weeks, you will return to have your temporary crown removed and your finalized restoration put into place. This will ensure optimal protection to your vulnerable tooth and help you avoid tooth extraction.