Replacing Missing Teeth – North Attleboro, MA
Proven Solutions to Fill in the Gaps
Missing one or more teeth has a bigger impact on your oral function than you might think. Apart from the challenges that come with eating and speaking, you may also notice a change in your facial shape and overall health. With reliable solutions such as dental bridges, dental implants, and dentures, our team at Attleboro Dental Group can fill in the gaps to create complete, fully functional smiles. Call our dental office today to schedule an appointment to discuss your options for replacing missing teeth in North Attleboro, MA.
Why Choose Attleboro Dental Group for Replacing Missing Teeth?
Start-to-Finish Dental Implant Placement In-House
Customized Prosthetics Made From High-Quality Materials
CT/Cone Beam Scanner Used for Optimal Treatment Planning
Dental Bridges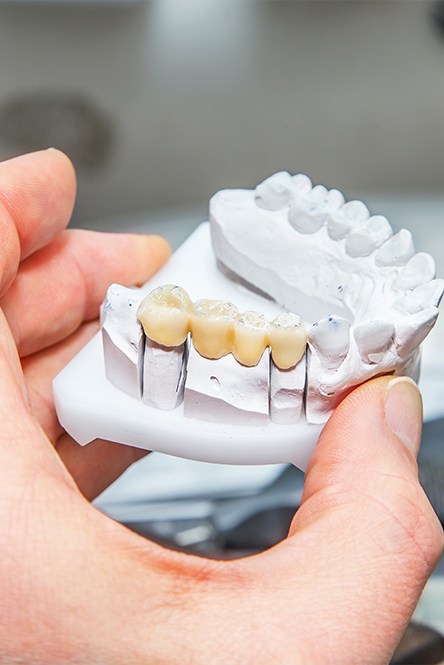 When multiple teeth are missing, a dental bridge can be used to fill in the gaps and create improved oral function. Using healthy abutment teeth, our team will file them down to serve as anchors for the bridge, which consists of several fused dental crowns. The two exterior teeth will fit snugly over the healthy structures, while the remaining crowns rest on top of the gums, creating a full, complete smile. With proper care, these prosthetics can remain in place for a decade or more.
Dentures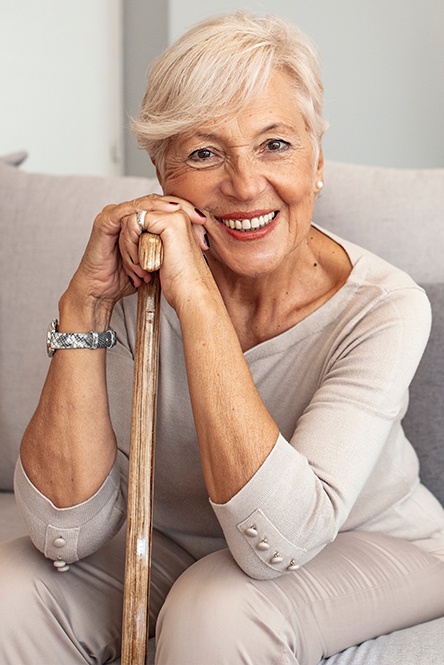 Full and partial dentures have been around for centuries. Fortunately, the materials used to create them have changed, but the goal remains the same – to generate complete smiles. Made from durable acrylic, the bases are gum-colored, and the teeth are often made from porcelain or acrylic. Partial dentures are held in place using metal clasps or clips that attach to healthy teeth, while full dentures rely on your natural suction and dental adhesives.
Dental Implants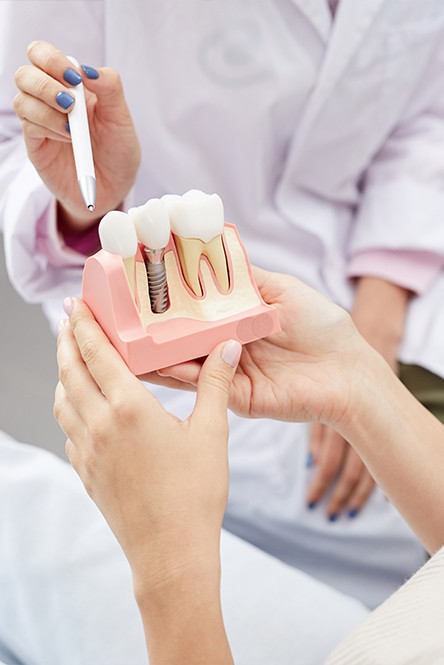 Known as the most superior form of tooth replacement available, dental implants are titanium, screw-like posts that mimic the roots of natural teeth. Positioned within the jawbone, they fuse over time and create a foundation for customized restorations (i.e., crowns, bridges, dentures). As the only prosthetic capable of restoring the full root-to-crown structure, they ensure optimal functionality, durability, and longevity, lasting 30 years or more.
Learn More About Dental Implants
Full-Mouth Reconstruction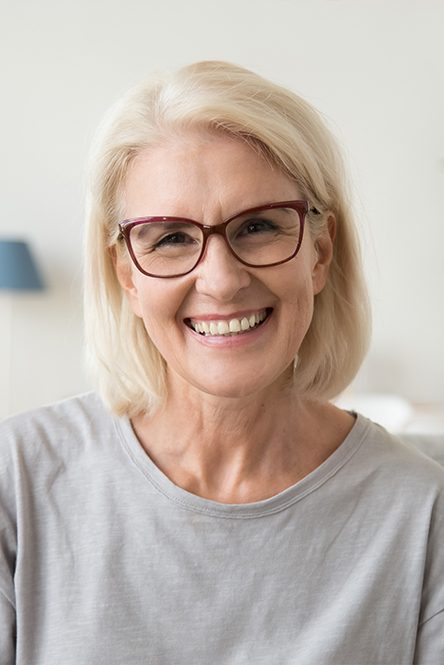 If your smile is so severely damaged that you feel there is no hope, you'll be pleased to learn that our team offers what is referred to as full-mouth reconstruction. Combining two or more restorative and cosmetic dentistry services into one personalized treatment plan, we can address the various problems using advanced dental technology and a comfortable, compassionate approach. Whether it's missing, decayed, or damaged teeth, we provide the services needed to recreate and restore healthy appearances.