Periodontal Disease Treatment – North Attleboro, MA
Healthier Gums Produce Longer-Lasting Smiles
A person's teeth often get the most attention, but the soft oral tissues (gums) that surround these structures are just as essential. Without proper care, they can become infected and inflamed, resulting in the decline of oral health. At Attleboro Dental Group, we offer periodontal disease treatment in the form of scaling and root planing to help our patients achieve healthier gums and ultimately, a longer-lasting smile. If you believe you may be suffering from symptoms associated with gum disease, call us today for periodontal disease treatment in North Attleboro, MA.
Why Choose Attleboro Dental Group for Periodontal Disease Treatment?
Personalized Treatment Based on Your Needs
Expert Dental Team with Years of Experience
Advanced Digital Imaging for Better Treatment Planning
What is Gum Disease?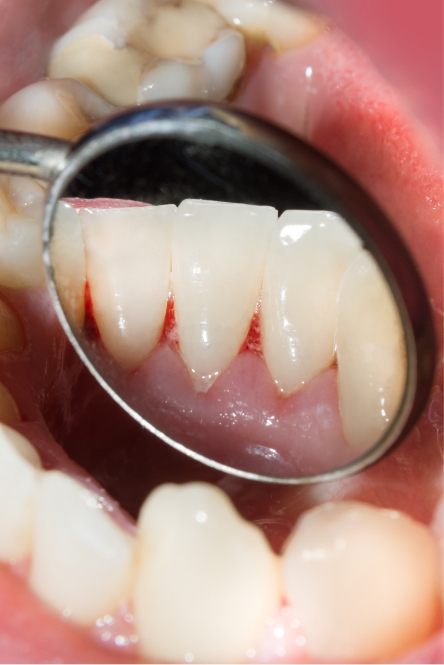 Gum disease is an infection that attacks the soft oral tissues and teeth, causing redness, inflammation, and bleeding gums. Without timely treatment, the symptoms can worsen and cause a breakdown of the gum tissue, tooth structures, and bone. It is also known to negatively impact a person's vital organs and overall health. Diabetes, Alzheimer's, and heart disease are just a few of the many conditions and diseases that can develop as a result of poor gum health.
Symptoms of Gum Disease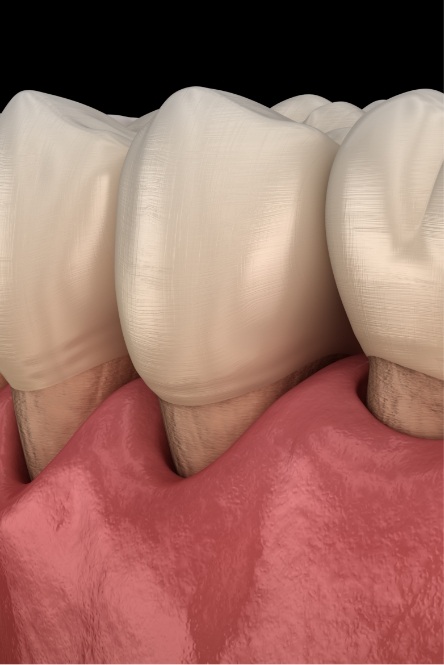 Millions of Americans are living with gum disease, many of whom are unaware of the signs. The unfortunate reality is that many of the symptoms are not taken seriously by patients, causing many of them to disregard or put off professional help.
To avoid the potential of worsening periodontal disease, it's necessary to recognize the most common symptoms. These include:
Gums that bleed after brushing and/or flossing
Bad breath
Receding gums
Redness and inflammation of the gum tissue
Loose teeth
If you begin to notice any of these signs, do not wait to contact our dental team. Call us right away to schedule an appointment.
Scaling & Root Planing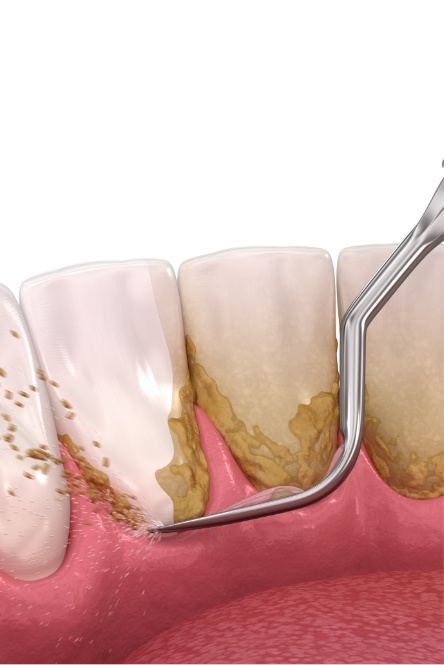 When bacteria spread around teeth and below the gumline, we will implement scaling and root planing, also known as deep cleaning. This two-part process involves removing accumulated plaque and tartar beneath the gumline (scaling) before smoothing out teeth roots (root planing) to encourage reattachment of the gums to the teeth as well as minimize future reinfection. It is likely this treatment will need to be conducted every few months to ensure the health of your gum tissue.