Invisalign Clear Aligners – North Attleborough, MA
See the Clear Difference!
There are a lot of people who want to fix their misaligned teeth but who aren't interested in wire and bracket braces. If that's you, the team at Attleboro Dental Group can show you the clear difference that Invisalign aligners can make!
People in North Attleborough can benefit from our incredible expertise, and with multiple incredible dentists on staff, we're happy to walk you through the Invisalign process every step of the way. If you're interested, reach out to us for a consultation, and we'll show you what we can do.
Why Choose Attleboro Dental Group for Invisalign?
Team of Several Experienced Dentists Who Will Work With You
Make Use of Mess-free Digital Impression Systems
We Accept Insurance and Have Financing Options Available
How Invisalign Works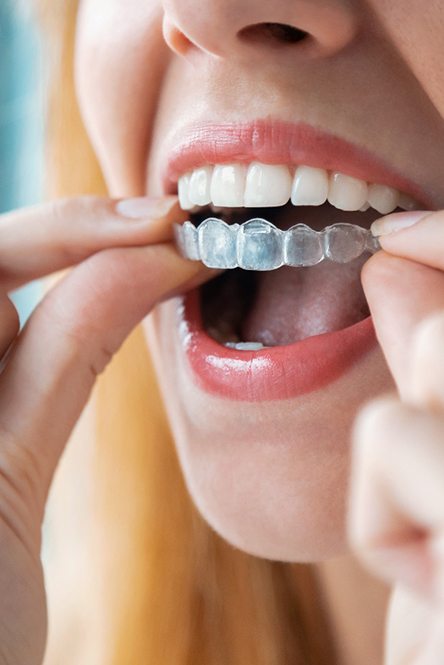 Invisalign aligners are a set of clear, customized plastic trays designed to fit over the teeth. Much like traditional braces, they apply constant pressure to push teeth into alignment.
While braces use a single wire that is gradually tightened, Invisalign makes use of a series of progressively tighter trays, each of which is worn for 7-14 days at a time.
While Invisalign trays can be removed for cleaning and eating, it's recommended that you wear them for 20-22 hours a day to feel their full effect. If you do, you should be able to get the straight smile you're looking for within 12-18 months—much less than traditional braces.
Indications for Invisalign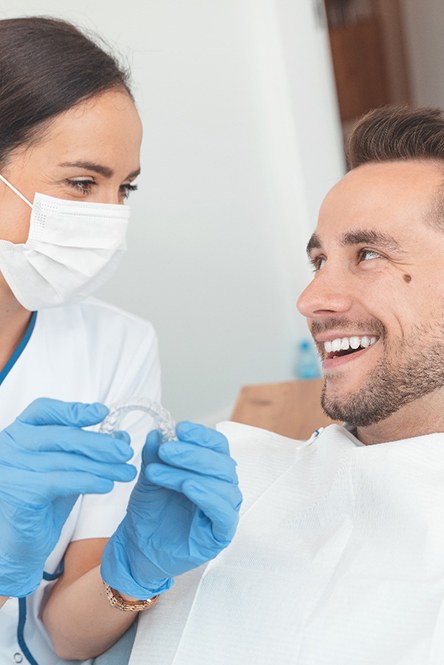 Invisalign is very powerful, but it's best suited to addressing moderate misalignment. Your dentist at Attleboro Dental Group would be able to tell you more at your consultation, but here are some signs Invisalign could be right for you:
Crowded Teeth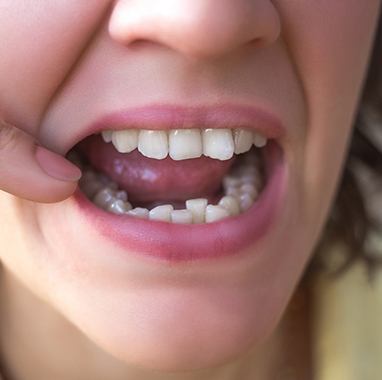 Crowded teeth, i.e. teeth that are pushed too close together, can both affect your appearance and make oral hygiene harder. Invisalign can gently nudge the teeth apart, straightening your smile.
Gaps Between Teeth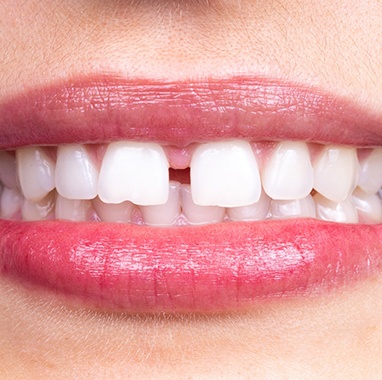 Gapped teeth aren't necessarily a health concern, but some people don't love how they look or are just tired of food getting caught in them. Clear aligners can easily push gapped teeth together.
Bite Alignment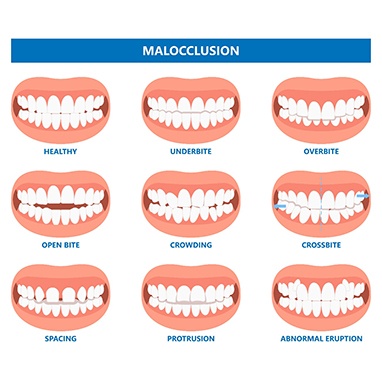 If you have an overbite, underbite, or crossbite, it could potentially lead to chronic jaw pain or difficulty speaking correctly. With the help of attachments, Invisalign aligners can correct bite problems.
The Benefits of Invisalign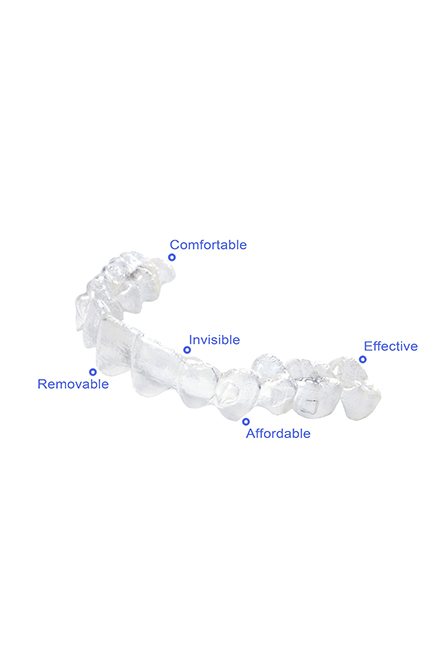 There are a few ways to straighten out teeth, but Invisalign has risen in recent decades to become one of the most popular. Here are some reasons why that's the case:
Invisalign aligners are remarkably subtle, so much so that people won't even be able to tell you're wearing them.
You can take off your aligners to eat, allowing you to avoid dietary restrictions.
Removable aligners mean that hygiene is easy.
You need fewer check-ins with your dentist compared to traditional braces.
There are no brackets or wires, which makes Invisalign aligners comfortable to wear.
If this sounds appealing, give us a call. We'll set you up with a consultation and talk you through whether Invisalign is the right option for you.
How Much Does Invisalign Cost?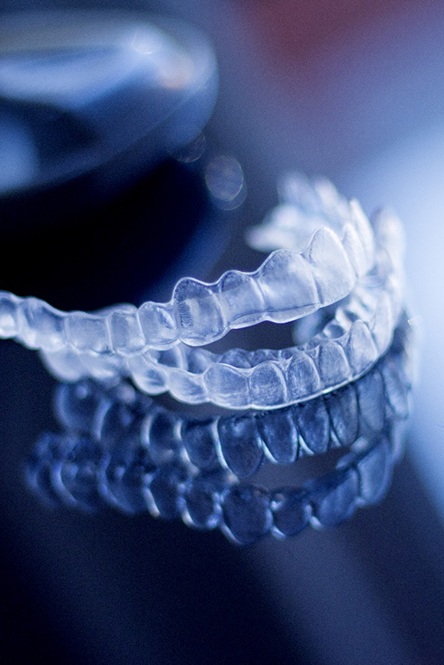 Invisalign aligners look a little bit different for every patient—how many you'll need depends on the degree of misalignment you're dealing with. As a result, it's hard to answer definitively how much Invisalign treatment is likely to cost you without understanding your unique circumstances.
That said, if you call our office for a consultation, we'll be happy to give you a quote for how much your Invisalign treatment is going to cost you after we perform an exam. We also accept dental insurance and have flexible financing options available, so no matter your budget, we'll take the time to create a payment plan ideal for you.