Teeth Whitening – Columbus, NJ
Make Your Smile Shine Bright Once Again
Over the years, it's completely normal for teeth to become stained or discolored. It happens to everyone no matter how hard you try to prevent it! Fortunately, our team at Columbus Dental Arts may be able to help you get a brighter smile. We offer take-home professional teeth whitening treatment to make your grin several shades brighter in no time. If you'd like to learn more about this service, continue reading or give our friendly team a call today!
Who is a Good Candidate for Teeth Whitening?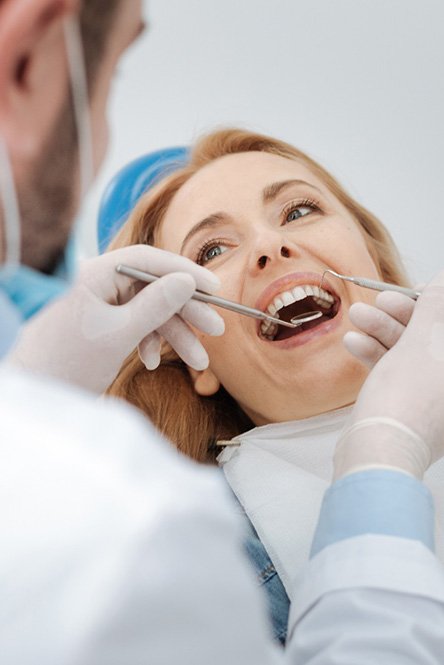 The first step on your journey towards a brighter smile is a consultation with our team at Columbus Dental Arts. We'll perform a detailed examination of your oral health, review your medical history, and inquire about your smile goals to determine whether or not teeth whitening in Columbus is right for you. Once we've confirmed you're ready to move forward with this treatment, you'll receive a custom treatment plan that'll help you achieve your desired results.
How Does Take-Home Teeth Whitening Work?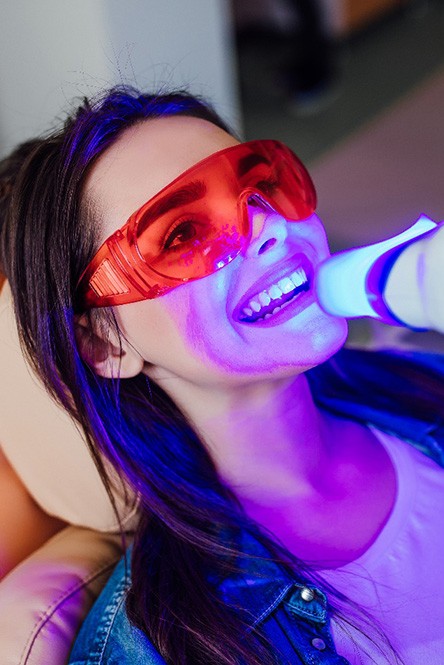 Would you rather brighten your smile from the comfort of your home? If so, our LifeLike® take-home whitening kits may be the right option for you. During your consultation, we'll explain how it works and what you need to do to achieve your desired results.
Each kit contains personalized trays and a powerful bleaching gel. All you have to do is fill the trays with the gel, wear them for a certain amount of time each day, and your pearly whites should be several shades lighter in just a few short weeks!
Tips for Maintaining Your Brighter Smile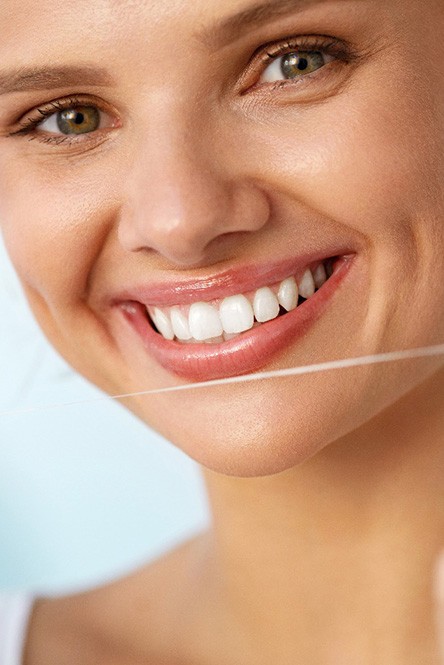 Once you have a blinding set of pearly whites, you're going to want to keep them that way. Luckily, there are several steps you can take to preserve your beautiful results. Here are some tips to keep in mind:
Limit your exposure to dark-colored foods and drinks (i.e., sofa, coffee, tea, red wine, soy sauce)
Practice good oral hygiene (i.e., brush twice a day, floss daily, rinse every day with an ADA-approved mouthwash)
Visit your dentist every six months for a checkup and cleaning
Avoid poor dental habits (i.e., smoking, biting your fingernails, using your teeth as tools)
Inquire about at-home touch-ups to maintain your results