Dental Implants – North Attleboro, MA
The Only Root-to-Crown Tooth Replacement
At Attleboro Dental Group, we offer several ways for patients to replace their missing teeth, but if you want a solution that offers a lifelike appearance and can remain in place for decades, the only option is dental implants. As the only root-to-crown tooth replacement available, these prosthetics are designed to offer patients a better quality of life. If you're ready to eat, speak, and smile confidently again, call our team to schedule a consultation and learn what steps you can take to begin your journey with dental implants from our North Attleboro, MA dentist.
Why Choose Attleboro Dental Group for Dental Implants?
In-House Specialist to Place and Restore Dental Implants
Cone Beam Imaging for Accurate Treatment Planning
We Welcome Dental Insurance & Offer Flexible Financing
What are Dental Implants?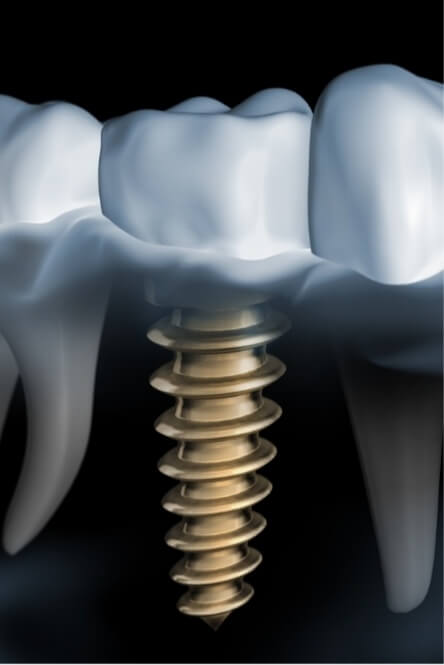 Dental implants are titanium posts that look like screws but mimic teeth roots. Unlike dentures and dental bridges that rest on the gums or rely on existing teeth to hold them in place, these superior prosthetics fuse with the jawbone. Topped with a customized dental crown, bridge, or denture, patients with dental implants enjoy a greater bite force while consuming nutrient-rich foods beneficial for their diets. These prosthetics also generate longer-lasting smiles that can remain in place for 30 years or more.
The 4-Step Dental Implant Process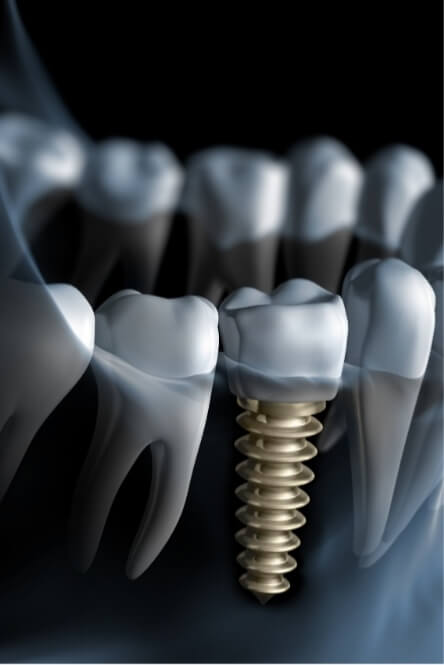 Whereas traditional dental bridges and dentures only require a few steps to complete, dental implants involve a much more complicated process that can take several months to finish. Though the timeframe seems lengthy, the benefits you can enjoy from this treatment will make it worth your while. Fortunately, our team can perform the entire procedure in-house, meaning you can get your work done in place with a dentist you already know and trust. Keep reading to learn the four major steps of the dental implant process.
Benefits of Dental Implants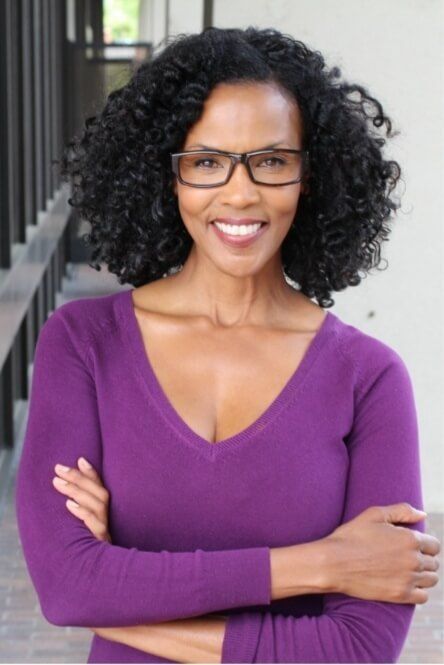 Improved Jawbone Stimulation – Dental implants provide continuous stimulation to the jawbone, preventing facial sagging.
Easy-to-Clean Prosthetics – Instead of soaking them at night like traditional dentures, you can easily clean your teeth with a soft-bristled toothbrush and non-abrasive toothpaste.
Better Overall Health – You can lower your risk of systemic issues commonly linked to tooth loss (i.e., diabetes, osteoporosis, heart disease).
Ability to Eat Your Favorite Foods – With a greater bite force and chewing power, you can eat nutrient-rich foods without worrying your teeth will slip or fall out.
Natural Teeth Will Remain in Place – Not only do you get to maintain more of your natural tooth structure, but your existing teeth will not drift, which is common when living with missing teeth.
Who Dental Implants Can Help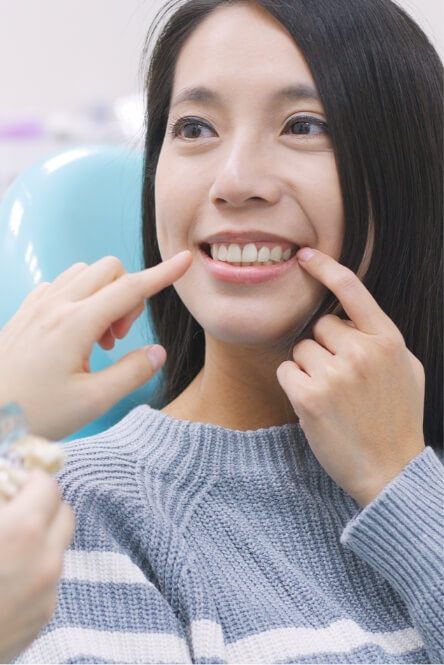 Dental implants are great options for most adults suffering from tooth loss. However, our team at Attleboro Dental Group must conduct a full consultation to ensure your oral and overall health as well as your jawbone are ready for minor oral surgery. Preliminary treatments may be required if you show signs of dental decay, gum disease, or jawbone deterioration. But don't worry, as we will work diligently to improve the state of your smile in preparation for dental implants.
Missing Single Tooth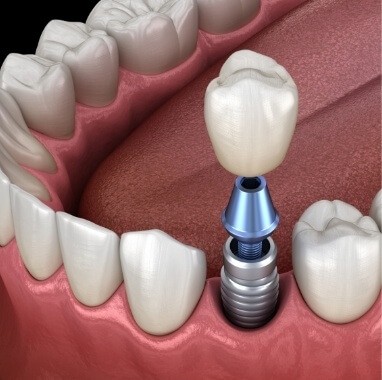 Using a single dental implant, we can replace one missing tooth without altering any existing tooth structures. Not only will this allow you to eat and speak with ease, but you'll enjoy greater confidence in your complete smile.
Missing Multiple Teeth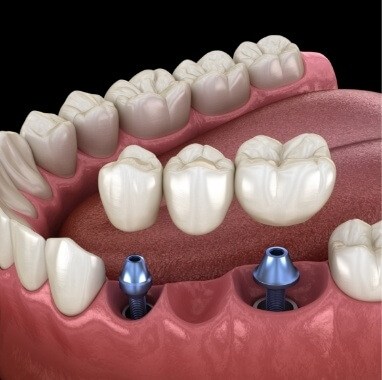 Instead of filing down healthy teeth, we can position two dental implant posts and attach a custom-made dental bridge on top. Securing it into place, your smile will look as good as new and allow for improved oral health and functioning when performing daily tasks.
Missing All of Your Teeth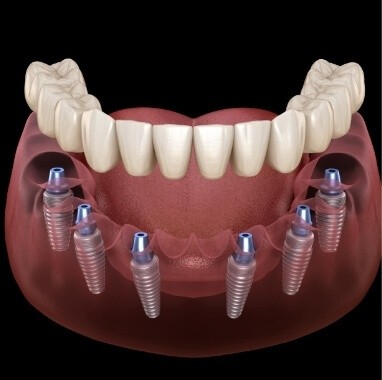 Unlike traditional dentures that only rest on top of the gums, we can place between four and six dental implants into the upper or lower arch before attaching an implant denture. Designed for comfort and beautiful aesthetics, these prosthetics can last 30 years or even a lifetime with proper care and maintenance.
Learn More About Implant Dentures Learn More About All-On-4 Dental Implants
Understanding the Cost of Dental Implants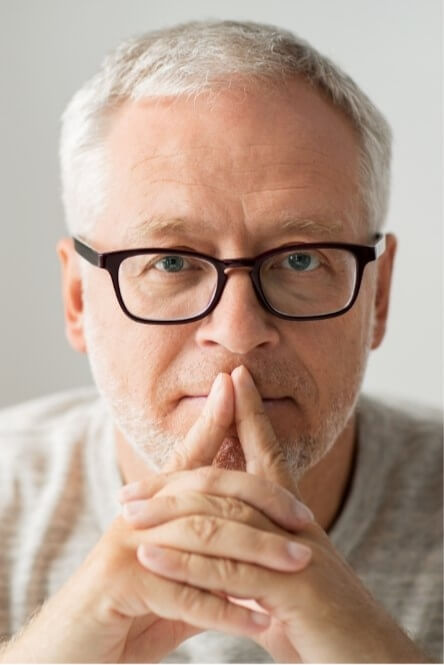 The cost of dental implants is largely based on various factors our team will discuss during your initial consultation . There are numerous different things we take into consideration, and we will break down the details in a way that is easy to understand. From there, our qualified staff will work to maximize your dental insurance benefits while also discussing flexible payment options to keep your out-of-pocket expenses as low as possible.
Advanced Dental Implant Procedures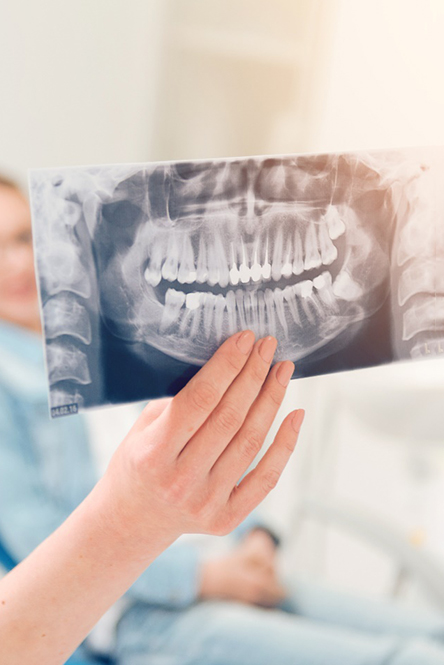 Not a good candidate for dental implants? Don't worry – that doesn't mean you're never able to get them! At Attleboro Dental Group, we offer advanced procedures that can help prepare you for a newly rebuilt smile. If you don't have enough bone in your jaw to support the posts, there are many steps we can take to prepare your jawbone. Below, you can learn more about how we use enhanced and innovative technologies and techniques to set your smile up for success.
Dental Implant FAQs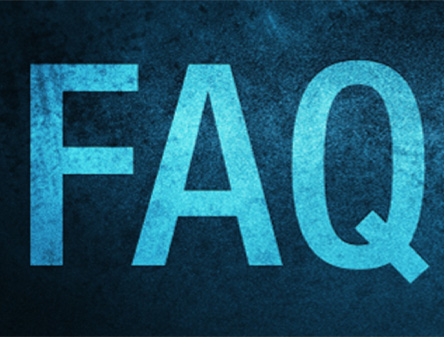 Dental implants in North Attleboro are the next best thing to real teeth; however, they are a lifelong commitment. It's normal to have some concerns, but don't worry. Your dentist will explain everything during your implant consultation. While you wait for your appointment, here are the answers to the most frequently asked questions.
Can I take dental implants out?
No, you can't take dental implants out because they are set in your jawbone. A dental implant replicates both the root and the crown. A titanium post is surgically placed into your jaw to serve as a new root. Your bone will fuse to it through a process called osseointegration, allowing it to potentially stay in place forever. Therefore, only a trained dental professional can remove it, like in failure cases. Although you can't take out the posts, some implant dentures are removable for easy cleaning.
Am I too old for dental implants?
There's no age limit for dental implants, so you're never too old to invest in a complete smile. However, with age come certain medical conditions and medications used to manage them. As a result, you may be at risk of complications, like delayed healing or infections. Don't worry, your implant dentist in North Attleboro will create a personalized strategy to replace your lost teeth safely. Your dentist will learn more about your oral and general health, including any medications you're taking. Based on the information, they may recommend additional procedures before your placement surgery, like periodontal therapy or bone grafting.
Does it hurt to get dental implants?
You won't feel anything during your placement surgery because your jawbone doesn't have any nerve endings. Your dentist will also use a numbing agent or sedative to block pain signals. Although your implant procedure will be pain free, it's normal for your mouth to be sore for a few days. You can manage your discomfort using an OTC or prescribed pain reliever. Apply a cold compress to the outside of your face to numb the area. It will also reduce inflammation and bruising. Your dentist will give you additional aftercare instructions, like sticking to a liquid diet for a few days.
What are the signs of dental implant failure?
The risk of dental implant failure is less than 5%; however, it's best to monitor your smile for any changes, like red, swollen, or bleeding gums. Any pain or discomfort when biting or chewing is also concerning. If you have any signs of dental implant failure, do not wait to contact our office for an appointment. With a quick diagnosis and treatment, we can prevent your new smile from failing.
What should I do if my implant feels loose?
After your jaw has fused with the implant, it should never feel loose. If your implant is wiggling or doesn't feel stable, contact our office right away. It can be a sign of dental implant failure, which may be caused by bone loss or peri-implantitis. We will pinpoint the problem to protect your investment.