Dental Team – North Attleboro, MA
Meet a Team
You Can Trust
A dental team shouldn't just do the bare minimum to get your appointment over faster. Our Attleboro Dental Group team members all enjoy forming lasting, trust-based relationships with our patients and showing them how dental care can be convenient, comfortable, and even enjoyable. We can't wait to meet you and your family in person, but before you call, you can get to know our team better ahead of time by checking out their brief biographies below.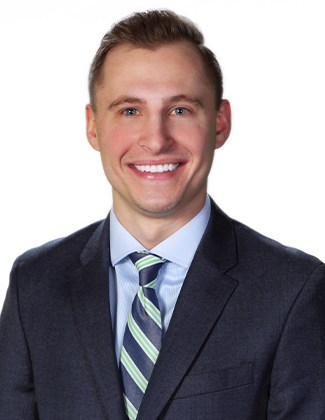 Dr. William Herr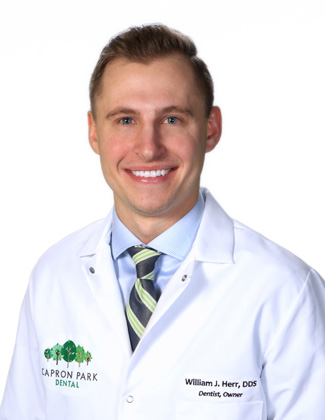 To Dr. Herr, dentistry is all about forming relationships with patients. Before entering dental school, Dr. Herr had an opportunity to shadow other dentists while he was still earning his undergraduate education. It was in his time there that he realized how dentists could leave a positive impact on people as well as that person's entire family. Seeing that relationship unfold while also being able to change that person's life is what really makes all the hard work worth it.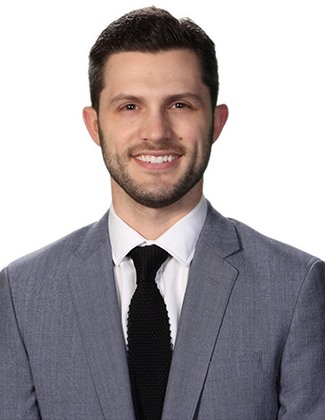 Dr. Andrew Luccio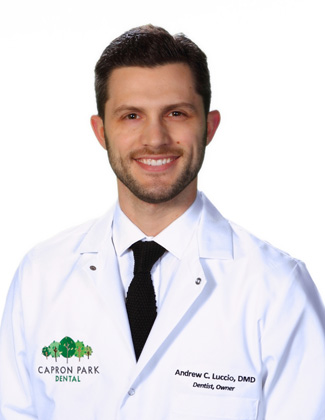 Dr. Luccio had always been drawn to healthcare, but dentistry stood out to him because of how closely he'd get to be working with his patients. He notes that dentists have a very unique role when it comes to the doctor-patient relationship. These relationships can easily last a lifetime, and the more he learned how dental disease and gum disease represented two of the most common diseases in America, the more he realized how important teeth really are. He quickly realized how a career in dentistry would allow him to make a pretty incredible impact on his community. For these reasons, he feels it's an honor every day to walk through the doors of this dental office and provide patients the care they need.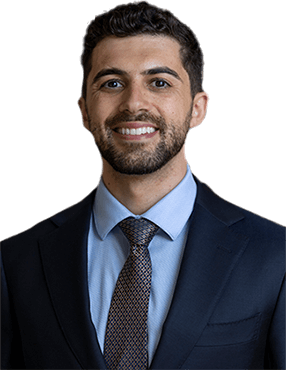 Dr. Poya jafari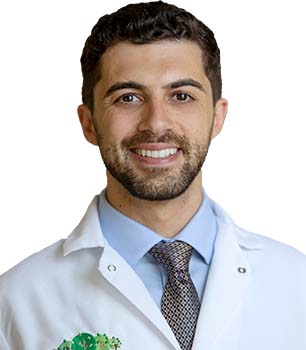 Originally from Auburn, MA, Dr. Jafari always knew that he loved biology, but wasn't sure where he would take his passion for science as a career. At a young age, he always helped his father around the house and he knew he enjoyed working with his hands. By the time he was in high school, Dr. Jafari had the opportunity to shadow dentists while visiting Iran with his family. He realized that dentistry provided the perfect combination of engineering and biology. Being able to talk to patients directly and experience this face-to-face dynamic was what truly sealed the deal for Dr. Jafari's career in dentistry.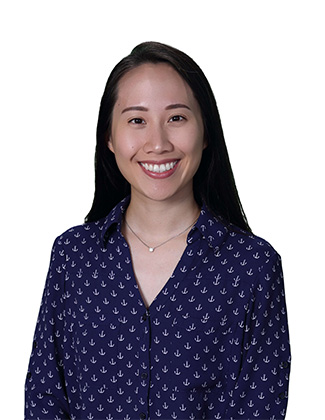 Dr. Nancy Mo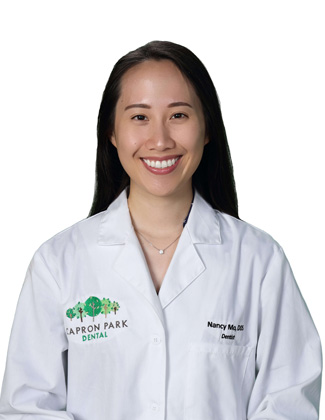 After seeing first-hand the positive effects of a smile transformation, Dr. Mo chose to dedicate her life to helping others achieve healthy, happy smiles. She ultimately decided to pursue the BS/DDS program at the Sophie Davis School of Biomedical Education in New York City before continuing her education at the Columbia University College of Dental Medicine. Today, she has undergone advanced training in everything from surgical therapies and endodontics to implant placement. We are thrilled to have her on our team, and she looks forward to making your dream smile a reality!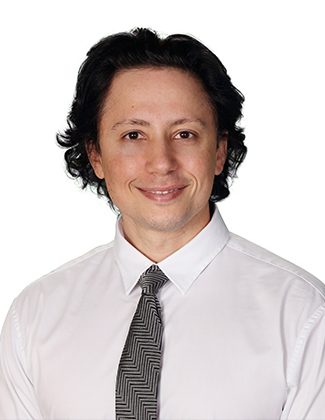 Dr. Justin Cifuni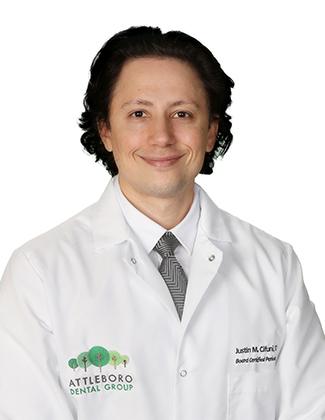 Dr. Justin Cifuni is a board-certified periodontist who specializes in dental implants surgery, hard and soft tissue regeneration, and multiple laser therapies. His advanced skills allow us to provide dental implant planning, placement, and restoration in-house so patients can receive a wider variety of treatments in one place while still working with our trusted team. We are proud to bring his unique expertise to our patients as opposed to making them visit a different practice for these services. To learn a little more about Dr. Cifuni and his background, read on below.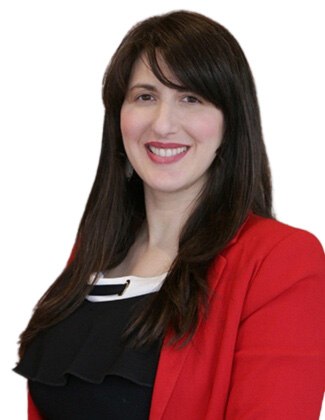 Dr. Rachele Luciano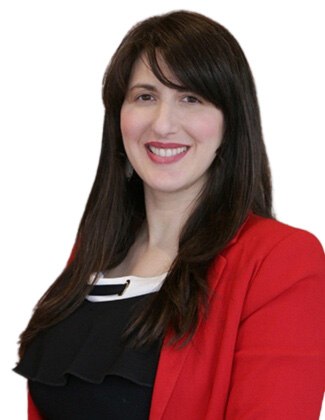 Dr. Rachele Luciano has well over a decade of special training in root canal treatment. She absolutely loves meeting patients in their moment of need and building a trusting relationship while alleviating their pain and helping to save their pearly whites. With her experience and love of dentistry, she is more than excited to offer essential and comfortable care for our community. Read on to learn a little more about her!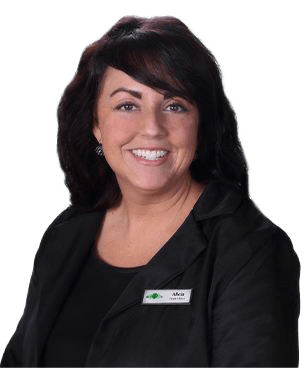 Alicia
Scheduling Coordinator
Alicia is a member of our front office team, and her mission is to help our patients feel welcome from the moment they give us a call or step through our doors. Originally from Pawtucket, she is a huge sports enthusiast (both playing and watching) and loves animals — she considers her dog and cat to be her kids!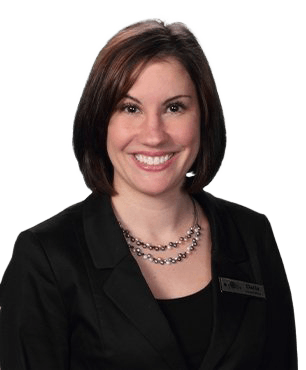 Dacia
Insurance Coordinator
Dacia primarily serves as the insurance coordinator for Attleboro Dental Group but is also a skilled dental assistant. She helps each patient plan ahead for their dental care and ultimately achieve the beautiful smile they want and deserve. To make this happen, she draws on a wealth of knowledge and expertise while ensuring that she stays on the top of the latest developments in the industry.
Outside of the dental office, Dacia stays very active, particularly with her daughter Teagan by her side. Camping, boating, and spending time at the beach are just a few of the things you will find Dacia enjoying with friends and family on a regular basis.
Leah
Scheduling Coordinator
Leah brings with her a wealth of experience in healthcare and hospitality, having spent 15 years of her professional life in the senior living industry. You will find that Leah has a work ethic that is second to none and an exceptional attention to detail! These skills, combined with her warm and compassionate demeanor, are why we have entrusted her to manage our clinical schedule, helping to coordinate your care so that you don't miss a beat. Whether you are visiting us for routine care or complex, multidisciplinary treatment, you can be sure that she will meticulously guide you through the process.
When not advocating for oral health in the North Attleboro community, Leah (you guessed it) loves to stay active! Kayaking, camping, and rollerskating are just a few of the outdoor activities you will find her enjoying with her friends and family. Did we mention that Leah is also into music? She knows how to play the ukulele!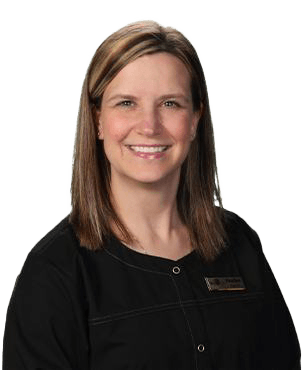 Heather
Dental Hygienist
Heather is yet another valued member of our hygiene team. With over 25 years of experience, patients of Attleboro Dental Group take comfort in knowing that they are seeing a clinician that is both highly experienced and educated. Since completing her formal training, she has made it a priority to consistently and frequently complete extensive continuing education so that her patients are getting the most advanced and up-to-date treatment possible.
Outside of dentistry, Heather spends much of her free time with her husband and two children, all of whom lead active lifestyles themselves. She is also a dog-lover and has adopted two from Thailand!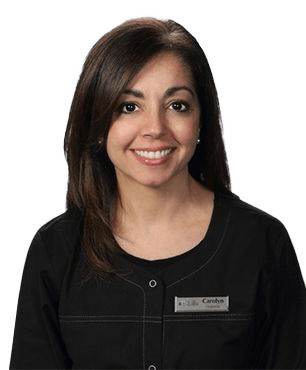 Carolyn
Dental Hygienist
The experienced clinical team at Attleboro Dental Group is lucky to have Carolyn as one of our hygienists, as she brings 30+ years of experience to the role. She is able to provide unmatched care to each patient she sees, and it is her genuine care for their wellbeing that keeps them coming back. Carolyn would be the first to tell you that the relationships she has built with patients over the years are what she values most.
Outside of the dental office, Carolyn loves to spend time with her family. She is married to her husband Mike and has a daughter named Jillian, as well as two stepchildren named Hannah and William. Her children certainly keep her busy, and one of the many hats she wears is that of "Softball Mom."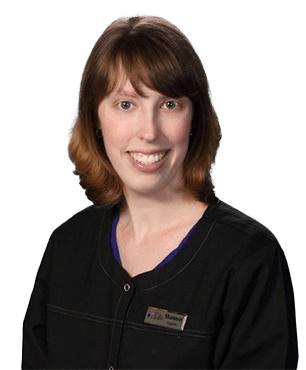 Shannon
Dental Hygienist
Shannon is a member of our highly experienced dental hygiene team, and our patients are certainly better off for it. Her high regard for creating a calm, relaxing environment ensures that even patients with a history of dental anxiety are not at all threatened when visiting the dental office.
Shannon enjoys a number of activities outside of work, including cross-stitching, reading, and spending time with friends and family. While Shannon's husband Nick (and their two cats) would say that she has a soft side, be warned – she has earned her 3rd-degree black belt in Kenpo Karate!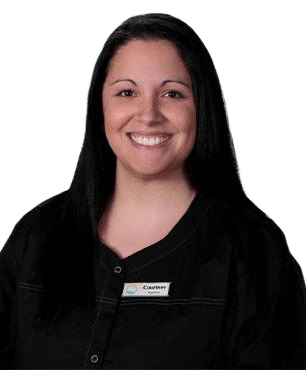 Courtney
Dental Hygienist
Courtney has been a dental hygienist since 2012, and it is of the utmost importance to her that her patients feel calm and comfortable in her chair. She achieves this by having a gentle hand and a positive attitude during hygiene procedures, as well as making sure all her patients leave feeling well-informed about their oral health.
Courtney graduated from Massachusetts College of Pharmacy and is also licensed in local anesthesia. She is CPR/AED certified and enjoys taking continuing education regarding all facets of dentistry on a regular basis. In her spare time, she enjoys hanging out with her partner, painting, and baking.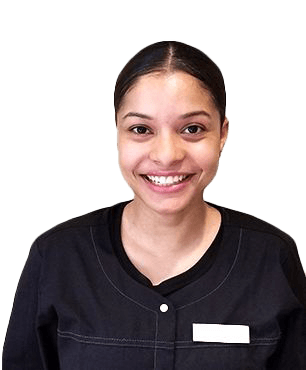 Virgen
Dental Assistant
Experience and a commitment to advanced training are two of the core principles that our team is built upon. Virgen is yet another team member that we are happy to say embodies both. She has made it her mission to continuously advance her skills so that she can provide a first-class experience at each and every visit. Aside from her superb dental assisting skills, her positive, upbeat demeanor is contagious. At your next visit, you can count on seeing her smile and leaving with one of your own!
When Virgen is out of the dental office, you will find her spending time with friends and family and being a proud mother!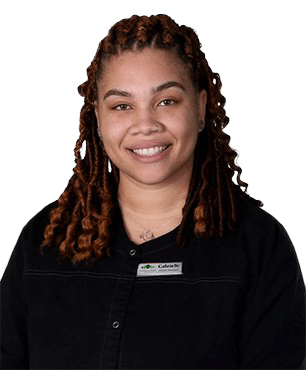 Gabrielle
Dental Assistant
As a dental assistant, Gabrielle says that the best part of her job is that she gets to help people renew their confidence by refreshing their smiles. She comes from the beautiful island of St. Vincent and the Grenadines, and she attended Greater New Bedford Regional Vocational Technical High School.
Outside of dentistry, Gabrielle's other passion is taking care of plants — her husband is always telling her that she doesn't need any more! She also has a photographic memory, so she will definitely remember you from visit to visit.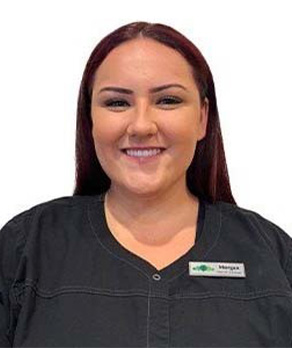 Morgan
Dental Hygienist
As the most recent addition to our team, Morgan is excited to interact with our patients and skilled team members here at Capron Park Dental. Every day, she looks forward to helping our patients and connecting with them. Before joining us, she worked as a dental assistant for 4 years. She is a registered dental hygienist, has certifications in CPR and is licensed in the administration of local anesthesia. She received her bachelor's degree in dental Hygiene from Massachusetts College of Pharmacy and Health Sciences in May 2021.
Outside of work, Morgan loves traveling whenever she can and spending quality time with her loving family and friends.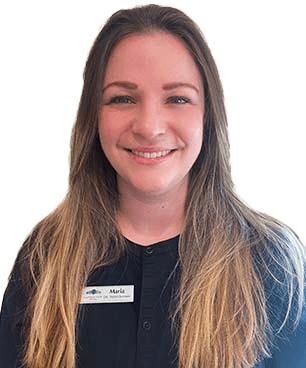 Maria
Dental Assistant
Maria was born and raised right here in Massachusetts! After graduating from Braintree High School, she attended Quincy Community College. She has also undergone multiple months of additional advanced training with both endodontists and periodontists.
Maria has many interests outside of dentistry, including singing, playing the piano, and bartending.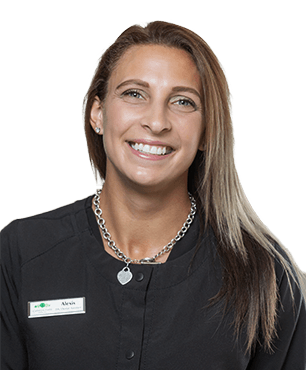 Alexis
Dental Assistant
Originally from Lakeville, Alexis attended Lincoln Tech for dental assisting. Now, she is certified in BLS, infection control, X-rays, and HIPPA. Plus, she is an EFDA, has experience working with endodontists, periodontists, and general dentists, and has more than seven years of experience! For her, the best thing about her job is doing something different each day.
In her free time, Alexis enjoys detailing cars, hiking, spending time on the boat, and hanging out with her three dogs. Here's a fun fact about her: she's mechanically inclined!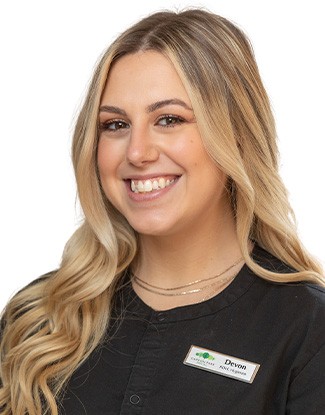 Devon
Dental Hygienist
Devon loves coming into work each day because it means she gets to help and educate her patients! Before joining our team, she completed the hygiene program at the Community College of Rhode Island. Since then, she's completed externships, earned her local anesthesia permit, and become certified in BLS/CPR.
Originally from Rhode Island, Devon comes from a wonderful and supportive family. In her free time, she enjoys going out to eat with her boyfriend, shopping, taking care of her house plants, reading, and doing anything outdoors.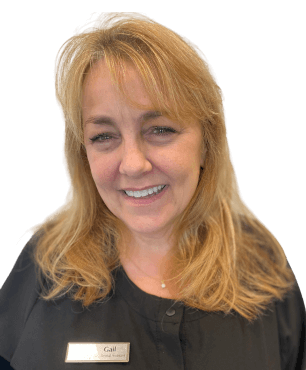 Gail
Dental Assistant
For more than three decades now, Gail has been helping people improve their smiles and their overall health. Truly, it's one of her favorite aspects of her job! In addition to studying at the Bryman Institute, she earned her DANB and has completed training in oral surgery, sinus lifts, periodontics, and more.
Gail is a mother of grown twins. In her free time, she loves boating and paddleboarding!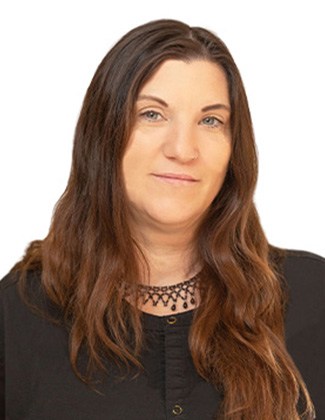 Joleen
Dental Assistant
Born in Seekonk, MA, Joleen has been working in the field of dentistry for several years and counting. She started by attending The Northeast Collaborative School of Dental Assisting to earn her license. Today, she is certified in Radiation Health and Safety and Advanced Cardiovascular Life Support. The best part about her job is being able to help patients feel more comfortable in the chair while maintaining and improving their beautiful pearly whites.
If she isn't at the office, Joleen is spending time with her family and loved ones. She has two children, a son who's a mechanic and a daughter who also works in the dental field, and a beautiful grandson. In her free time, she enjoys arts and crafts, sewing, hiking on trails, and being near water. One interesting thing about her: she loves painting on canvas!
Erika
Administrative Coordinator
Originally from Guatemala City, Erika completed her studies at Canadian College in Guatemala. Before joining our team in 2023, she worked in a dental office in Rhode Island, which is where she gained experience in everything from insurance verification and scheduling to patient charts. When asked what she loves most about her job at Attleboro Dental Group, she said that it's interacting with our patients, helping them, and working with a company that has similar values!
Erika comes from a big and wonderful family that she loves spending time with (especially her little nephew). As for hobbies, she likes gardening, cooking, learning new things, and going out. Here's a fun fact about her: she's bilingual!
Kiley
Front Desk
Kiley says that the best thing about her job has to be the team! She says that everyone is so welcoming and helpful in our practice, and she looks forward to building strong relationships with our patients just like them. In addition to her experience working in dental offices, Kiley also has certifications in radiology, CPR/AED, OSHA, and HIPAA. Over the years, she has attended multiple dental conventions and taken administrative classes as well.
Kiley is living outside of her hometown for the first time in her life with her boyfriend and their little dog, Hemi Ryder. She is very close to her parents, older sister, and nephew. She considers herself to be a big foodie and is always eager to try new restaurants. She also likes doing both traditional and anti-gravity yoga as well as going camping from the spring to the fall.